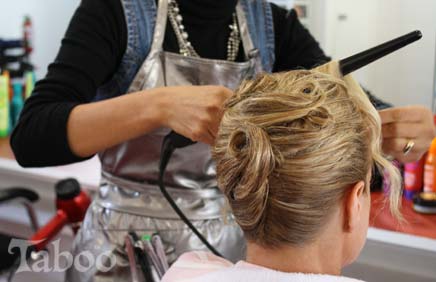 Hair Up and Wedding Hair Styles
by Tina Fox - Wellington Hair Stylist/Director at Taboo Hair Salon

"I've seen many junior and even senior hair stylists suffer
anxiety attacks and completely stress out while doing hair ups".

The first three things that pop into the minds of the majority of woman
when contemplating any special occasion is clothes, make-up and hair.
Women of literally all cultures throughout the world have been wearing their hair in elegant hairup styles at special events for thousands of years.
From queens to young girls off to high school ball formals.
But the occasion that is most important for most women is without doubt their wedding day. Every bride wants to look perfect and having a elegant hair up style to go with her make-up and wedding dress is essential.
However, finding hair stylists who are confident in doing hair ups is harder than you might think. If you ask hairdressers what they dread and fear doing the most, many would say it's hair ups. This is because hair up work requires strong artistic ability and a fine eye for detail, which isn't a talent easily learnt.

During my 20 years of hairdressing I've seen many junior and even senior hair stylists suffer anxiety attacks and completely stress out while doing
hair ups, especially bridal hair up styles.
Several times in the past I've had to jump in and help colleagues finish
clients. Hair up styling is difinitely an area that separates hairdressers from the true hair stylists.
Hair up styles can be extremely complexed and involved.
Selecting a hair up stylist with creative flair and extensive experience is a must, if you're after a professional finish.
Most salons have a designated person who specializes in hair up styling.
When meeting with the stylist and selecting the hair up style you like.
Ask the stylist to do a trail run of the hair style, to insure that they're fully capable of successfully completing the intended hairup style on the day,
for your peace of mind. The last thing you want is to have trouble with
your hair up design and suffer unnecessary delays on your wedding day.
You're got enough things to worry about.

Please don't hesitate to contact me if you need any help with hair ups.
I'm available for free consultations and would be happy to discuss your needs.

Call Now for a free consultation with Tina Fox
at Taboo Hair Salon, Karori, Wellington (04) 476 7077. 
Hair Up / Updos (For Bridal Hair, Balls or Special Occasions)
at Taboo Hair Salon - Wellington. Hair Up Price guide below
Short / Long Hair - from $75 / $100
Trail Run Hair Ups - from $70




Hair Up Designs by Tina Fox at Taboo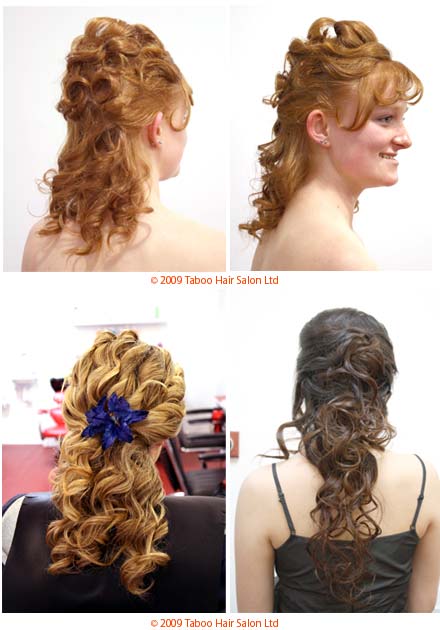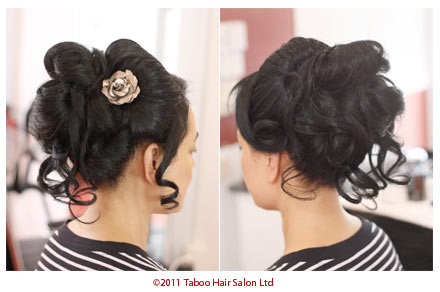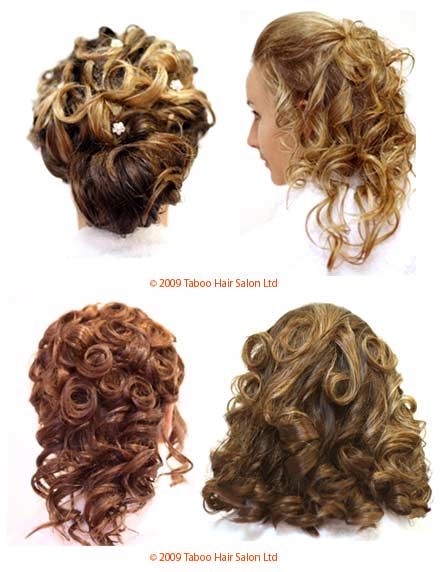 More photo examples are posted regularly on Tina Fox's portfolio webpage.