Curly Hair -Hairdresser


Tina Fox - Wellington Stylist/Director




Curly/Wavy Hair Specialist



If you've got curly or wavy hair. Then you'll know already just how hard it is to find a good hairdresser who can cut it properly. Chances are you've had more than your fair share of hair cut disasters over the years.
Being naturally curly myself. I've always taken a special personal interest in the methods and techniques used for precisely cutting and styling curly hair. As I know first-hand how important it is to do it right.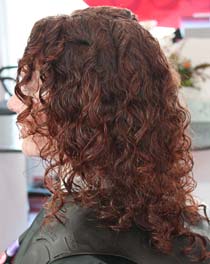 It takes a hairstylist who fully understands the unique characteristics of curly hair to be able to cut and style it correctly. Its structure is completely different to straight hair and requires a different approach.

The stylist must first assess the curl formation and take into account the spring factor (coil like properties) of curly wavy hair. The stylist definitely needs to be able to anticipate and visualize how exactly the hair will flow once its cut, with each individual curl needing attention. So that the finished cut and overall style has good shape definition and appropriate volume for the client.

Cutting curly hair correctly isn't easy to learn. Many hairstylists will claim they can cut all hair types, but only a select few really know how to deal with curly wavy hair.
Call Now for a free consultation with Tina Fox - Taboo Hair Salon, Karori, Wellington 0800 482266 or just Book online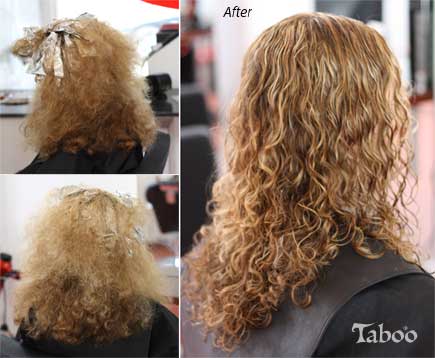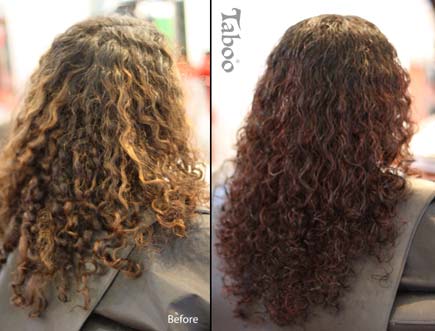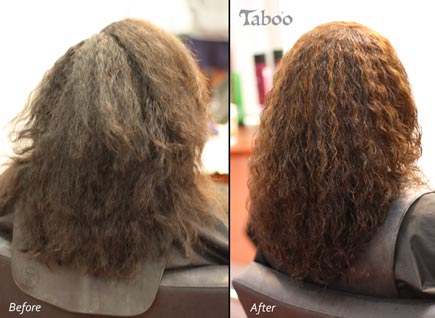 The above before and after photos is of curly haired clients who received a speicalised cut and colour service for curly hair with Tina Fox.


Recent Client Comments :-
"Having been to the same hairdresser up in Auckland for the past 20 years, I was extremely nervous about letting someone else cut my hair. Tina was just brilliant. She has great expertise in cutting curly hair and, after listening to what I wanted, cut my hair just how I wanted it. I am absolutely thrilled and would recommend Tina to anyone, especially if you have curly hair."


Tina listens, cuts, colours and she styled my hair with ease, attention and care... I was unsure initially when I stepped into the salon, I'd heard and read about Tina's fab experience with curly hair but could she cut, colour and style mine and deal with my sensitive scalp too? Tina ticked all the boxes.. My scalp didn't react to the colour and the cut and style was exactly what I wanted - a fresh look and the natural curls were pumped! Def have and do
recommend Tina - she's a top stylist and I'm glad I found her!


"I am always very happy with the cut & colour here.
It is great to have this service so conveniently located
for me. I have difficult hair to cut - it is a special person
who gets it right."

"Tina is an extremely talented and professional hairdresser who actually does your hair the way you like it because she listens.
I will continue to go there as often as I can and would definitely recommend her to other people."

I always seem to leave Taboo with a professional haircut
that suits my style.


Tina Fox - Curly Hair Specialist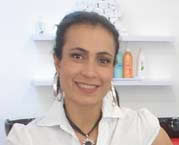 Tina is a NZ qualified hairdresser and
a director/owner of Taboo Hair Salon.
She has been hairdressing for 25 years and is also a member of the New Zealand Hairdressers Association.